Automation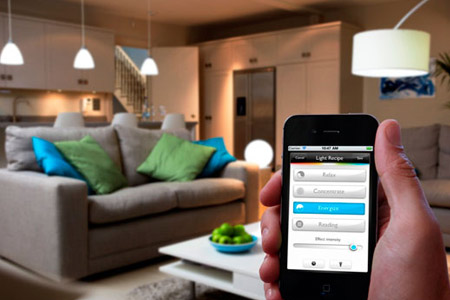 The age of futuristic lighting and energy management is here. By opting for affordable automation solutions, you give your family the freedom to enjoy life more without worrying about soaring electricity bills. By customizing lighting, music, room temperature and other devices together, you create a 'smart home or office that can be controlled with just the touch of a finger. Yes, your smart home or office can be easily controlled from a tablet or mobile phone without your physical presence in the room.
We offer great never-seen-before wired and wireless automation solutions such as Multi-Room Audio, Lighting Automation, Motorized Curtains, Home Theatre, Motion Sensors, Medical Reminders, Automatic Gates and more.
Automation solutions can also be used in hospitals, educational institutions, corporate offices as well as in hotels & resorts. In short, we can develop a unique automation solution for you irrespective of the size of the site or location.